to:

Friends of the Blues

from:

Great Northern Blues Society

re:

Tomorrow Night's Member / Sponsor Appreciation Night

---
Hope you can make it to tomorrow's third annual "Thank You" party . . . the forecast looks perfect!
6:00-8:30 pm
Biergarten @ Bull Falls Brewery
Featuring Tas Cru and the Tortured Souls
Please join us as we celebrate the past year's success of:
Blues Café 2017 (our annual fundraiser)
Blues in the Schools events
Scholarships to area students
Annual donation to The Blues Foundation
Sponsoring WXPR's Friday night "Commercial-Free Blues in the Northwoods"
Put your dancing shoes on and join us!
Chances are you'll be able to find an able-bodied partner, or bring one with you.
While you're at the event, stop by the GNBS table for a sneak peek at next year's Blues Café lineup, renew your membership, and maybe talk about getting involved with the society.

A special thanks to this year's corporate sponsors

River Valley Bank
Central Beer
Sports Fan 100.5FM
Intermission
North Star Cleaning & Restorations
Stoney Creek Inn
Compass Insurance
WXPR
King's Campers
Yaeger Auto Salvage
TD Fischer
Loppnow's Bar
Travel Leaders
Window Accessory Company Inc.
City Grill/Jefferson Street Inn
Habush, Habush & Rottier
Brainard Funeral Home
Nicolet Plastics
Wipfli CPA's & Accountants
Atlas Electric & Control
Wells-Fargo
Crystal Finishing Systems
Sconni's Alehouse & Eatery
BRB Auto Body
Motorcycle Riders Depot
L&S Electric
Green Lawn Underground
Snap-On Tools
Behind the Sky Designs
Blackwater Tatoo
---

---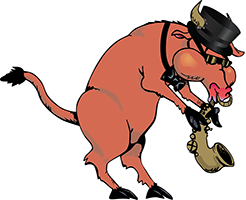 Big Bull Fall Blues Fest • August 18-19, 2017

Mark your calendars now for Wisconsin's longest-running Blues Fest! Located on Fern Island in Wausau, Wisconsin, as the venue is one of a kind. This year's lineup is sure to please, featuring a couple Blues Cafe alumnus -- Altered Five and Samantha Fish! Check out their website for all the details.
---

GNBS Mission Statement

Conserve, promote and present blues music in all of its forms for audiences of all ages through community outreach. Serve as a support network for blues musicians; encourage their artistic growth and help them thrive by providing opportunities to perform.